Greetings to my Jonesboro family! I am elated to have been selected to be the principal of Jonesboro! I am a veteran educator with more than 20 years of combined classroom and administrative experience. I completed my undergraduate studies at The University of Alabama. I earned my master of science degree in early childhood and elementary education from Samford University. After working as a teacher for several years, I obtained an educational specialist degree in teacher leadership from The University of Montevallo. While completing that degree, I completed the requirements for administrative certification.
I have worked as an elementary, middle and high school administrator. In the summer of 2014, I completed the requirements for my doctorate in educational leadership at Samford University. I have a strong interest in literacy across content areas. My dissertation topic was: Literacy Coaching: Middle School Academic Achievement and Teacher Perceptions Regarding Content Area Literacy Strategy Instruction. Currently, I serve as a reviewer for NCTE's (National Council of Teachers of English) publication, Voices from the Middle, and as an adjunct professor at Jacksonville State University. I am currently a candidate for certification as a certified instructional leader through CLAS, Council for Leaders in Alabama Schools.
My favorite piece of children's literature is a book called, What Do You Do With a Chance?, by Kobi Yamada. It depicts the problem a child has when he is unsure what to do with a chance encounter. The child soon discovers that when you get brave, take chances, and say yes to new experiences, amazing things can happen.
I commit to bravely embracing the chance I've been granted and to working with every stakeholder at Jonesboro, the "star maker school," to make AMAZING THINGS HAPPEN! I am truly happy to be here!
Please follow us on Twitter and Facebook!
https://twitter.com/JonesboroS
https://www.facebook.com/JESBessemerCity/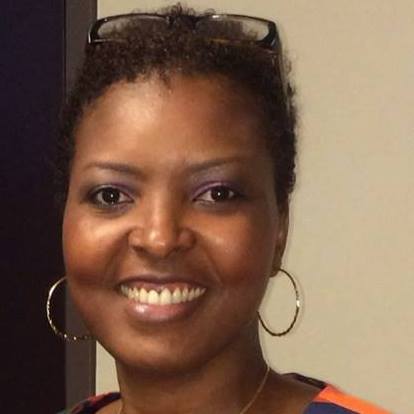 Dr. Anjell Edwards
Principal
205-432-3401