Jonesboro Elementary School Library Media Center

Bessemer City Schools Library Media Center Mission Statement

The mission of Bessemer City Schools' Library Media Program is to ensure that students and staff are effective users of ideas and information by providing quality resources, and to promote a lifelong love of literature by maintaining a quality collection of age appropriate reading materials.

Goals & Vision

It is the goal and vision of Bessemer City School's Library Media Program to:

Provide an attractive, welcoming environment.

Provide a well-organized and comprehensive collection that meets the needs of the faculty and student body.

Encourage collaboration between the media specialist and faculty to integrate information, media literacy,
and technology skills into all curricular areas.

Maintain a collection that is continually assessed and plan steps for changes and improvements.

Ensure that the media program and its services are meeting the needs of both the faculty and the students.

Provide access to information and ideas for a diverse population.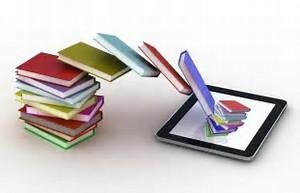 Ms. Vicki Britton
(205) 432-3408
OPAC

OPAC
The public catalog provides your patrons with various and unique options to search for items in your library's collection.
http://library.boe.org/opac/jes/index.html#menuHome

Bessemer City Public Library

Public Library
http://www.bessemerlibrary.com/

Parent Resources

Scholastic
http://scholastic.com/parents

Reading Rockets
Reading Rockets is a national multimedia literacy initiative offering information and resources on how young kids learn to read, why so many struggle, and how caring adults can help.
http://www.readingrockets.org/audience/parents

U.S. Department of Education
https://www2.ed.gov/parents/academic/help/succeed/succeed.pdf

PBS Parents
PBS Parents is a trusted resource that's filled with information on child development and early learning. It also serves as a parent's window to the world of PBS KIDS, offering access to educational games and activities inspired by PBS KIDS programs.
http://www.pbs.org/parents/

Parent Tips (Practice Safety)
PARENT TIPS
Here you'll find helpful information about abduction, common tricks, and empowering messaging to share with your kids. Download the tip sheets and a going out checklist to role-play and practice safety. Use the fun, printable activities for kids to reinforce the 4 Rules of Personal Safety.
https://www.kidsmartz.org/ParentTips

Student Resources

myOn
myON is a personalized literacy program that provides access to the largest integrated collection of digital books with reading supports, customized to a student's interest and reading abilities. Created to enhance the reading experience, myON develops an individual profile for each student based on his or her interests and reading ability, and generates a recommended book list.
https://www.myon.com/login/index.html

Classworks
https://manager.classworks.com/bessk12.org/

STRIDE Academy
STRIDE Academy will provide educational experiences for all children promoting a strong foundation in all core academic areas.
http://alabama.stridestart.com

Alabama Virtual Library
The Alabama Virtual Library provides all students, teachers, and citizens of the State of Alabama with online access to essential library and information resources. It is primarily a group of online databases that have magazine, journal, and newspaper articles for research.
http://www.avl.lib.al.us/

Starfall
Starfall is a children's website that teaches basic English reading and writing skills.
http://www.starfall.com/

Story Online
Storyline Online: An online streaming video program featuring members of the Screen Actors Guild reading children's books.
http://www.storylineonline.net/

Sheppards Software
Sheppard Software is a site with free online learning games and activities for kids.
http://www.sheppardsoftware.com

Purdue OWL.
The Online Writing Lab (OWL) at Purdue University houses writing resources and instructional material, and we provide these as a free service of the Writing Lab at Purdue. Students, members of the community, and users worldwide will find information to assist with many writing projects.
https://owl.english.purdue.edu/

Math Playground
Math Playground is a popular learning site filled with math games, logic puzzles, step-by-step instructional videos, math practice, and a variety of problem solving activities.
https://www.mathplayground.com/grade_1_games.html

Homework Alabama
Homework Alabama offers FREE online tutoring and academic resources from Tutor.com for Alabama residents from kindergarten students through college, plus adult learners.
http://webmini.apls.state.al.us/apls_web/apls/apls/homework/

ABCYA
Abcya.com is a teacher-created website which provides fun and educational games and apps for kids to use under the guidance of their parents and teachers.
http://www.abcya.com/

Kiddle (Kid Friendly Searching)
Kiddle is a visual search engine for kids powered by Google, offering safe kids web, image, and video search.
https://www.kiddle.co/

KidRex (Kid Friendly Searching)
KidRex is a fun and safe search for kids, by kids.
http://www.kidrex.org/

Online Dictionary
An online dictionary is a dictionary that is accessible via the Internet through a web browser.
http://www.dictionary.com

Kids National Geographic
Nat Geo Kids inspires young adventurers to explore the world through award-winning magazines, books, apps, games, toys, videos, events, and a website, and is the only kids brand with a world-class scientific organization at its core
https://kids.nationalgeographic.com/

Internet 4 Classroom
Internet 4 Classroom is an educational portal with free resources for teachers and their classrooms as well as students and parents.
https://www.internet4classrooms.com/index.htm

Learn Your Tables
This is an enjoyable way to learn Times Table skills. You can learn single tables on their own, and then mixed tables.
http://www.learnyourtables.co.uk/en/index2.htm

Aprende Tus Tablas/Learn Your Tables
Con este juego resulta divertido aprender las tablas de multiplicar. Se pueden aprender tablas únicas o varias tablas mezcladas.
http://www.learnyourtables.co.uk/es/index2.htm

Learning Games For Kids
These online learning games and songs for kids are fun, teach important skills for preschool and elementary school kids and they're free.
https://www.learninggamesforkids.com/

Learn English Kids
The British Council is the UK's international organization for cultural relations and educational opportunities.
https://learnenglishkids.britishcouncil.org/en/category/topics/daily-routines

Teacher Resources

The Teacher's Corner
A collection of educational worksheets, lesson plans, activities and resources for teachers and parents.
https://www.theteacherscorner.net/

Teachers Pay Teachers
https://www.teacherspayteachers.com/

Scholastic
Teaching resources, children's and teacher books, lesson plans, book lists, classroom resources, educational products from Scholastic for PreK to 12 teachers.
https://www.scholastic.com/teachers/lessons-and-ideas/

Teacher Channel
For Common Core resources, teacher videos, strategies and lesson plans, go to Teaching Channel. Find great ideas and strategies in classroom teaching videos covering Math, Science, English, History and more.
https://www.teachingchannel.org/