Hispanic Heritage Week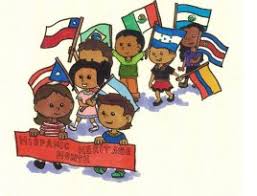 ---
Monday - Poster Contest: Classes will create a poster in honor of Hispanic Culture.
Tuesday - Hispanic Themed Lunch provided by our Child Nutrition Staff.
Thursday - "A Taste of Mexico" will be provided to each homeroom.
Friday - Hispanic Culture Parade: Parents are invited to decorate their vehicles to honor their heritage.