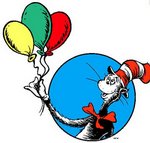 Oh the Places You Can Go in a Book!
---
Welcome to Jonesboro Media Center
Our library serves all students and faculty members. Our media center is student-centered and focused on meeting the educational needs of our 21st century learners through animated read-alouds, a diverse collection of fiction and non-fiction materials in various media formats such as print and visual, and hands-on manipulatives to actively engage students in literacy via connected text. Please visit us anytime between the hours of 8:30 - 2:00 pm, Monday through Friday.
The moment we persuade a child to pick up a book for the first time, we change their lives forever for the better! (President Barack Obama, 2016).
---