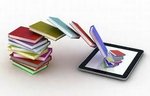 Let`s Read!
Jonesboro Elementary School Library Media Center
Bessemer City Schools Library Media Center Mission Statement
The mission of Bessemer City Schools' Library Media Program is to ensure that students and staff are effective users of ideas and information by providing quality resources, and to promote a lifelong love of literature by maintaining a quality collection of age appropriate reading materials.
Goals & Vision
It is the goal and vision of Bessemer City School's Library Media Program to:
Provide an attractive, welcoming environment.

Provide a well-organized and comprehensive collection that meets the needs of the faculty and student body.

Encourage collaboration between the media specialist and faculty to integrate information, media literacy, and technology skills into all curricular areas.

Maintain a collection that is continually assessed and plan steps for changes and improvements.

Insure that the media program and its services are meeting the needs of both the faculty and the students.

Provide access to information and ideas for a diverse population.